Reiki Certification Class - Level One
This class is taught by:
Lyndsey unknowingly stumbled into her life's work in the year 2000, when she took her first yoga class at the Shree Muktananda Ashram. She came into the practice seeking knowledge and physical health and found a world of emotional and spiritual healing as well. From there, she continued her practice at home, studying independently, and eventually began taking vinyasa flow classes at a local gym. Though she loved the physical movement, she always found herself wanting to know more about ALL the aspects of yoga aside from the postures. What about philosophy, breathing, chanting, meditation and MORE relaxation?! She found it all in the Kripalu tradition, and in 2008, Lyndsey attended a month long immersion at the Kripalu Center, where she received her 200- hour Kripalu Yoga teacher certification. She returned to Kripalu later that year to get certified to teach Yoga Dance- a practice that combines her love of music, yoga, and dance. In 2009, she obtained her basic certification as a practitioner of Thai Yoga Massage of the Tao Mountain lineage. That same year, she took her first degree Reiki class and became a certified Pilates instructor through the National Exercise Teacher's Association. In 2010, Lyndsey completed her Master level of Usui Reiki training with Erin Hill and became her apprentice. She began co-teaching Reiki trainings and passing attunements with Erin in 2014. She returned to The Studio Cleveland and completed intermediate Thai massage training in 2013. Lyndsey recently completed her 500- hour Kripalu Yoga teacher training, obtaining her 500- hour certificate in 2017. She teaches to all ages all around Lake County and the Cleveland area, including teaching patients and employees of the Cleveland Clinic. She particularly enjoys teaching a variety of yoga styles to people who think they cannot do yoga. It is so gratifying watching people blossom and unfold as they come home to themselves and release imagined limitations. Lyndsey is a graduate of Hiram College with a BA in music. She helps to manage Branches of Wellness as well as offering classes, private sessions, and treatments there.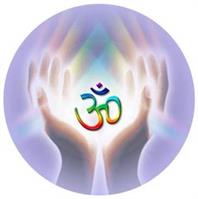 FIRST DEGREE REIKI CLASS
We welcome you to come and learn the ancient, hands on energy healing technique of Reiki, taught by Reiki Masters Lyndsey Stropkey and Betty Ashman.
First Degree Reiki focuses on physical healing. This may be used for yourself and other humans, plants, and animals. During this class, students will receive four attunements, learn the history of Reiki, the basic Reiki hand positions, and learn chakra basics and meditation techniques. No previous experience with Reiki is required, though a general idea of what it is and how it is administered may be helpful.
The class includes two, eight hour days (10:00 am-6:00 pm) of instruction, class manual, and certificate. This time frame includes Chakra Yoga to begin each day.
SUNDAY FEB 3rd & SUNDAY FEB 10th
10:00am-6:00pm Both Days
$200.00 (Total)
$50.00 non-refundable registration fee due by Sunday Jan 27th.
Remaining $150.00 due on or before first class.
Payment may be made by cash, check or credit card.
ONLINE PAYMENTS ARE ACCEPTED.
Checks may be made payable to Branches of Wellness.
*Mail checks to 323 Eagle St. Fairport Hbr, OH 44077
PLEASE DO NOT MAIL CHECKS TO BRANCHES.

TO PREPARE FOR CLASS:
-Avoid eating red meat or consuming alcohol the night before class. Eat healthy foods!
-Avoid drinking a lot of caffeine before/during class.
-Get plenty of rest.
-Be sure to bring a lunch both days, and keep in mind there is no way to heat anything up.
-Bring paper and pen.
-Bring a special object that has significance to you- i.e. gems/rocks, pictures, jewelry, stuffed animal, etc.
- Wear comfortable clothes - We will start each day with Chakra Yoga. This is included in your class fee and is required.

We look forward to passing this amazing art on to you!



Upcoming classes: